Events & Working Bees
Feel free to join any of the events or working bees. Contact details for the lead at each session is provided via the buttons below.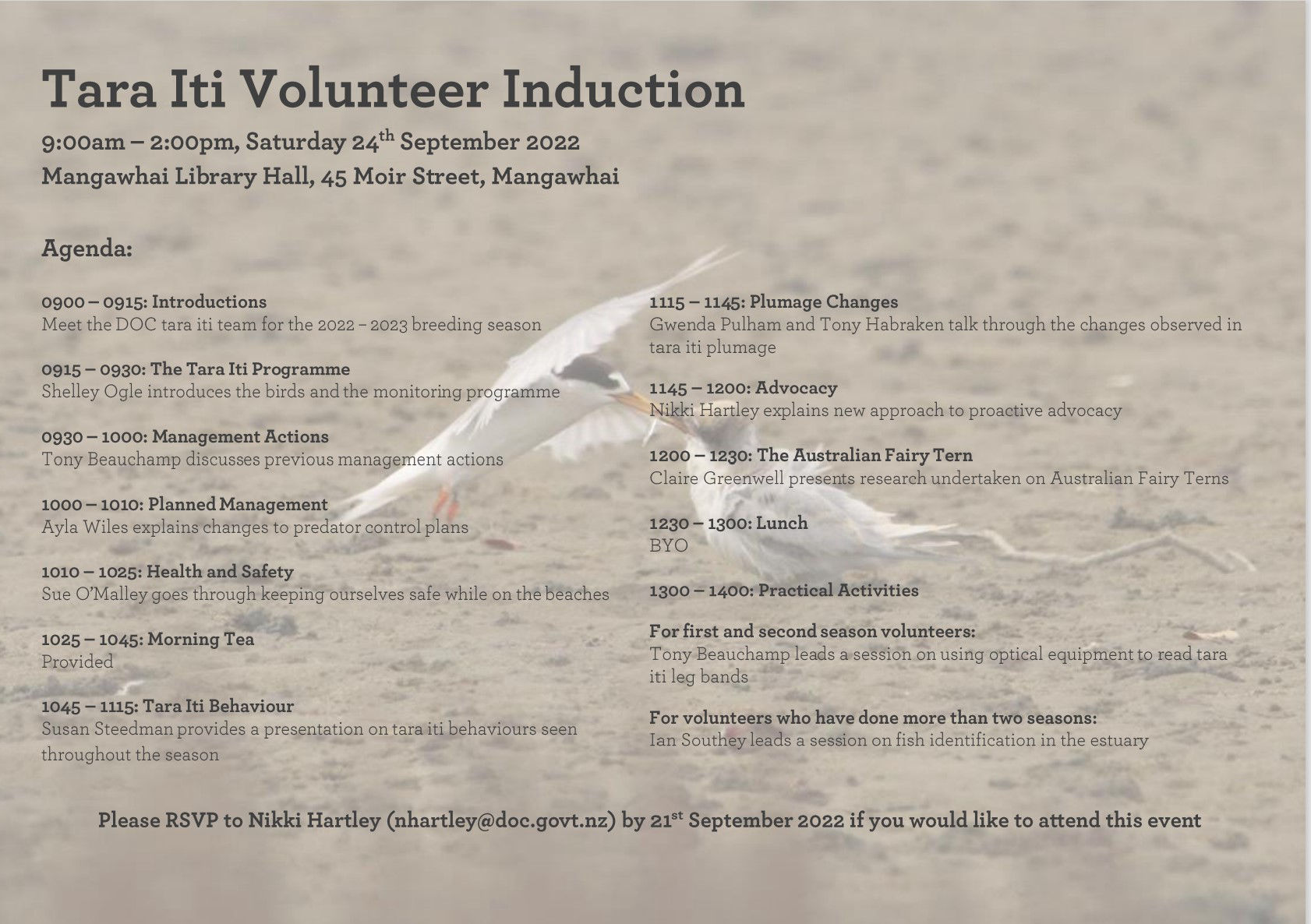 Tara Iti Volunteer Programme
When: Saturday 24th September 9am until 2pm
Where: Mangawhai Library Hall, 45 Moir Street.
Goal: Provide an overview or work being done to protect the Tara Iti in the area, information about the birds, how to be involved, and other general training.